Installation, maintenance and maintenance of vending machines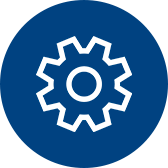 Complete vending service
We are always available for our customers.
Vending service consists of:
recharging machines;
hygienic vending service. Your hot drink machines are frequently inspected and thoroughly cleaned to ensure a pleasant vending experience;
quick resolution of technical problems;
readiness to meet your specific needs.
We are focused on maintenance and cleaning of vending machines with our own control system.
PARTNERS STAY CLOSE TO THEIR CLIENTS
We prefer to think of ourselves not only as owners of vending machines, but also as partners who serve your workplace to provide you with quality at work every day. This is possible because we manage the training in every detail of our consultants, machine loaders, maintenance workers and customer service staff. Because we carefully choose all our partners – vending machine manufacturers, coffee makers and food brands. We strive to fully satisfy the customer without compromising.
WE ARE WHERE OUR CLIENTS ARE
24/7 access to your vending machine;
From a vending machine to a fully automated set of machines for hot drinks, cold drinks and snacks;
We offer a choice – find the vending machine for you. We offer a variety of innovative solutions;
The service you need – choose the service that suits your needs;
Try our vending products and choose your favorite drinks.
Contact us
If you have a question or want to receive additional information about our products and services, do not hesitate to contact us!
Address:
office shop Ruse, 3 Pliska Str