Who are we?
Vais is a leading company in the vending services and distribution of vending equipment, spare parts and the full range of vending products – coffee beans, instant products, cups and stirrers for single use.
The main activity of the company is investing in building its own network of vending machines for coffee, packaged food and beverages. The continuous reinvestment in the replacement of equipment, the integration of innovative solutions to improve the service of the end user, as well as consistency in the taste and high quality of the products used, successfully confirm the company's presence on the Bulgarian market. At the moment, WEIS operates over 300 commercial machines located in the public sector, production and administrative premises in Northeastern Bulgaria. In 2014 we created our own brand of coffee according to a special recipe that will satisfy even our most demanding customers.
Our customers
Complete vending solutions, including the sale of hot, cold drinks and packaged foods, through the delivery and installation of self-selling machines;
Complete coffee solutions designed to serve coffee offices by providing free coffee machines and coffee delivery;
Rich variety of coffee beans.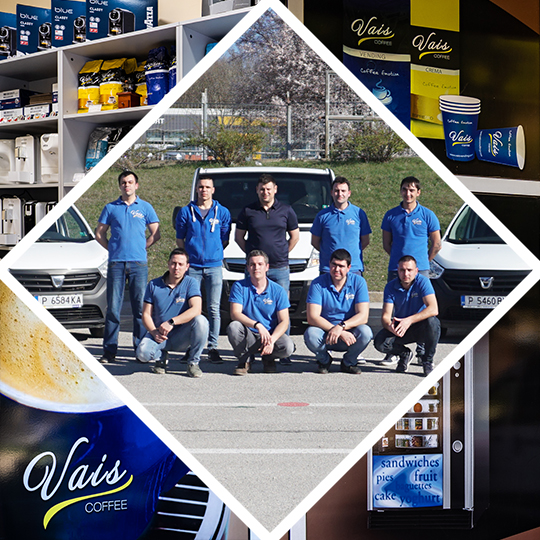 Service
We take care of both the installation and the maintenance and service of the machines.

Right to a free machine
You have the opportunity to use the coffee machine for free against consumption.

High quality
A company with many years of experience and internationally certified, offering the highest quality.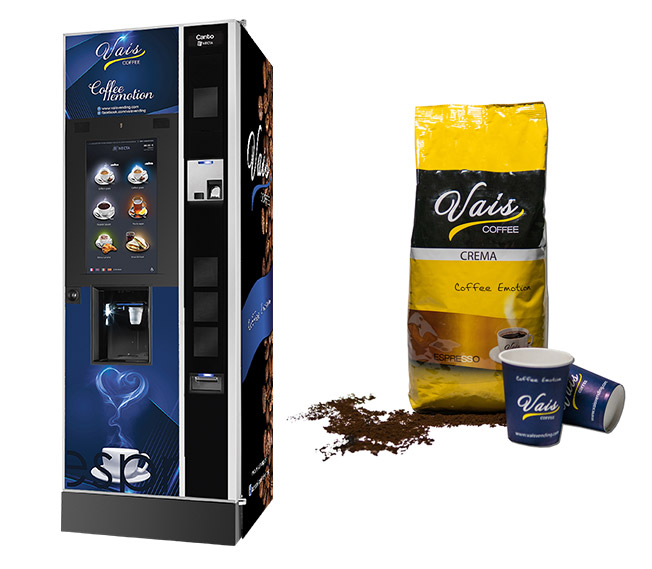 What can we offer you?
The company's activity is focused on the sale of vending machines, installation, rental of vending machines and maintenance of coffee machines and machines for packaged food and beverages. Our machines offer leading brands of coffee beans.
We can deliver and install a vending coffee machine and / or a vending machine for food and beverages at a place specified by you during the day, so do not hesitate to view the vending machines we offer and contact us.
Strategy
1. Partnership with leading companies.
2. Professionally trained staff focused on their excellent performance.
3. Constant innovation and improvement.
Mission
We strive to provide coffee comfort to our customers by providing them with hot drinks prepared on the basis of high quality coffee, by positioning self-serving machines in public and private places, as well as their maintenance by a well-trained team.